Types of Massages And Their Benefits
Posted: November 13, 2019
protone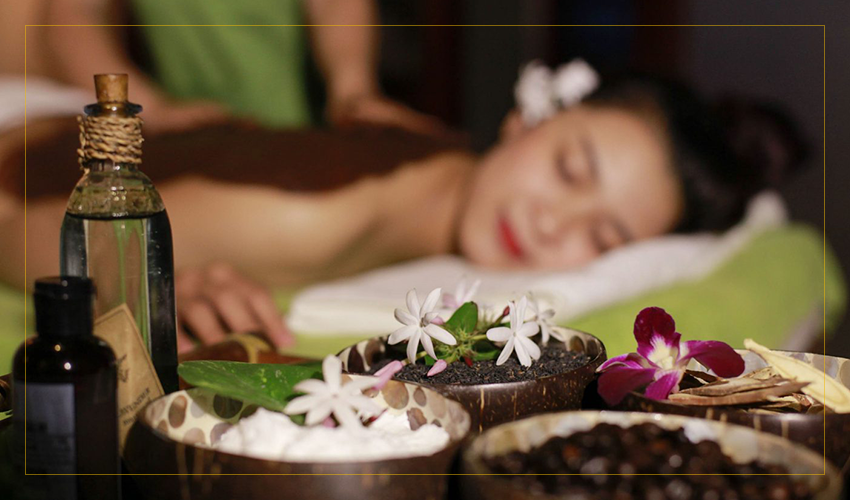 Close your eyes right now and pay close attention to your body. Try to focus on each different part. Focus on yourself, your mind and how you feel. Your back, arms, and neck.
Chances are, you can probably feel the side effects of sitting on that chair all day long. You now feel what sleeping in certain positions can do to your body. Your back probably aches. You may find yourself craving more coffee to help you focus.
When was the last time you took some time to give your body a break?
Did you know that little things such as gentle body rubs can help decrease blood pressure?
Massages are one of the most ancient forms of medical care. Egyptian tomb paintings depict people giving and receiving massages.
The thing about good massages is, those who have experienced one will always come back for more.
It's not only about feeling good. Sure, a good masseur can take your weary body and unravel all the painful knots in it. A massage can also elevate your mind to cloud nine, but it's much more than just that!
Body massages can instil a sense of overall wellness. A good massage can significantly improve your mood. People suffering from chronic pain have found relief in getting body massages. Our modern lifestyles, dependence on chairs, sleeping positions have essentially doomed our lower backs. A back massage can work wonders here.
Massages can improve your immune system by promoting better lymph circulation. It has been shown to help people sleep better. Massages can also help with anxiety which in turn can help lower blood pressure.
Head massages have been found to ease migraines and reflexology can reduce carpal tunnel symptoms. Full body massages can help stimulate the release of endorphins, the body's natural painkillers.
We could go on and one, but these are just words on a screen. Why not book a session and find out for yourself?
Getting a massage for the first time can be quite a scary experience. You probably don't know what massage package to choose. Don't worry, we're here to help with that.
At Protone Day Spa – Kochi, we have different types of massages you can choose from. If it's your first time getting a massage in Kochi, here's a short guide.
If you are new to the world of body massages, we highly recommend the Swedish Massage. It is a gentle, full-body massage that helps with stress relief. If you are looking for an hour or 90 minutes of pure relaxation, this is the massage for you. This is probably the most popular massage in the world.
Aromatherapy is for people who want an emotional healing experience along with their massage. It can boost your mood and help with anxiety. This type of massage involves the use of essential oils. During the session, you inhale essential oil molecules and absorb them through your skin. Different essential oils have different properties that are beneficial to your body.
Deep Tissue Massage is recommended for people suffering from chronic pain, soreness or recovering from injuries. It helps de-stress your muscles providing a much-needed relief from pain. At any point, if you feel the masseur is using too much pressure, please do tell them. Do not hesitate to talk to our therapists!
Reflexology focuses more on individual parts of your body. Gentle pressure is applied to your feet and hands. This is especially recommended for people who use their feet a lot. Reflexology is a favourite amongst athletes, gym-goers and the occasional housewife who's been running all day! There's nothing quite like having masseur work their way around your tired, sore feet.
Thai Massages help increase flexibility and improve blood circulation. A sequence of movements similar to yoga stretching is involved in this type of massage. Your therapist will use their hands and fingers to apply firm pressure on your body. This is a more active form of massage compared to the others.
Balinese Massage uses a combination of gentle stretches, acupressure, reflexology and aromatherapy to stimulate blood flow. The masseur will also target specific points of your body to relieve muscle stress. This is a massage that uses a lot of different techniques. Get a Balinese Massage if you want to experience a variety of different massage techniques in one session.
The Indian Head Massage, or Champi, is a massage treatment with ayurvedic roots. This technique was thought to have been developed by Indian women with the purpose to make their hair long and healthy. It is now available in Kochi, right here at Protone Day Spa. Champi Massage relaxes your muscles. It helps balance the body and mind, making you feel calm and peaceful.
We even offer massage sessions for couples. This is a perfect experience for couples as you and your spouse will be treated in the same room. You can choose our Aromatherapy or Swedish Massage for your couples session.
At Protone Day Spa, we offer all these different massage services and more. Give us a call if you've got further queries. Write to us at protonespa@gmail.com with any questions you may have. Stay tuned for more blogs like these!
---